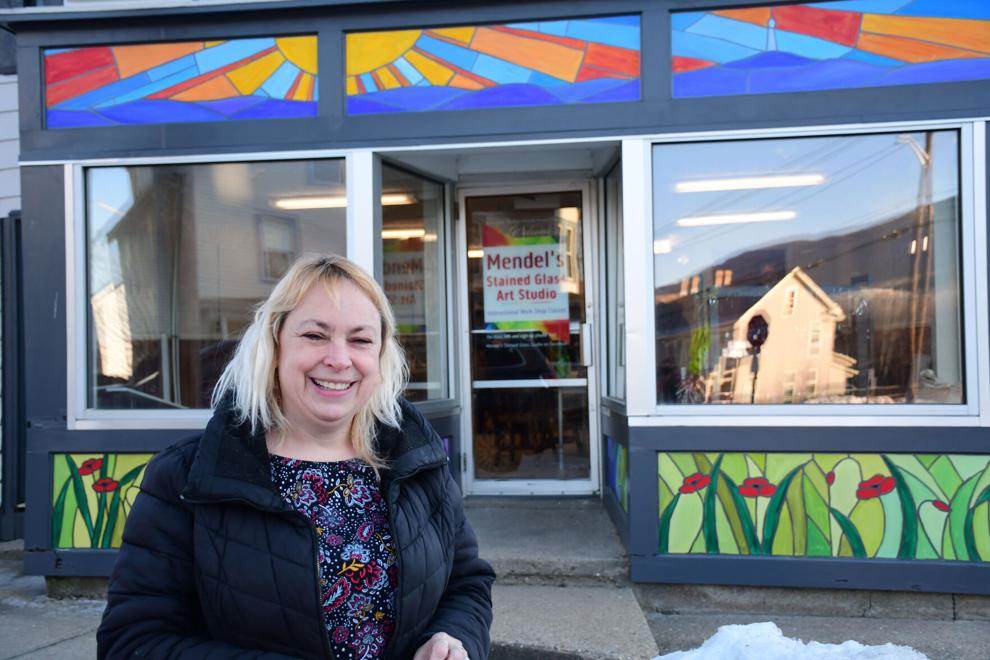 ADAMS — As a child, Linda Mendel fell in love with the stained glass windows of St. Stanislaus Kostka Church.
Little did she know it at the time, but her fascination with the way light filtered through stained glass would lead her to an artistic career, first as a high school art teacher (she teaches art classes). art and commerce at Mount Greylock Regional School) and more recently as the owner of a stained glass art studio.
In early February, the Adams native opened Mendel's stained glass art studio at 1 East Hoosac St., just across from St. Stanislaus, where, growing up, she spent her Sunday mornings.
"We don't have anything in our area even to do other art classes," Mendel said. "It's really hard to find creative places to do things. I'm from Adams and I'm a hometown girl, and I just wanted to bring my love of art here to town.
She has already taken three stained glass classes since she started offering them at the studio. People of all ages, from teenagers to 70-year-olds, have come to learn the trade, she says.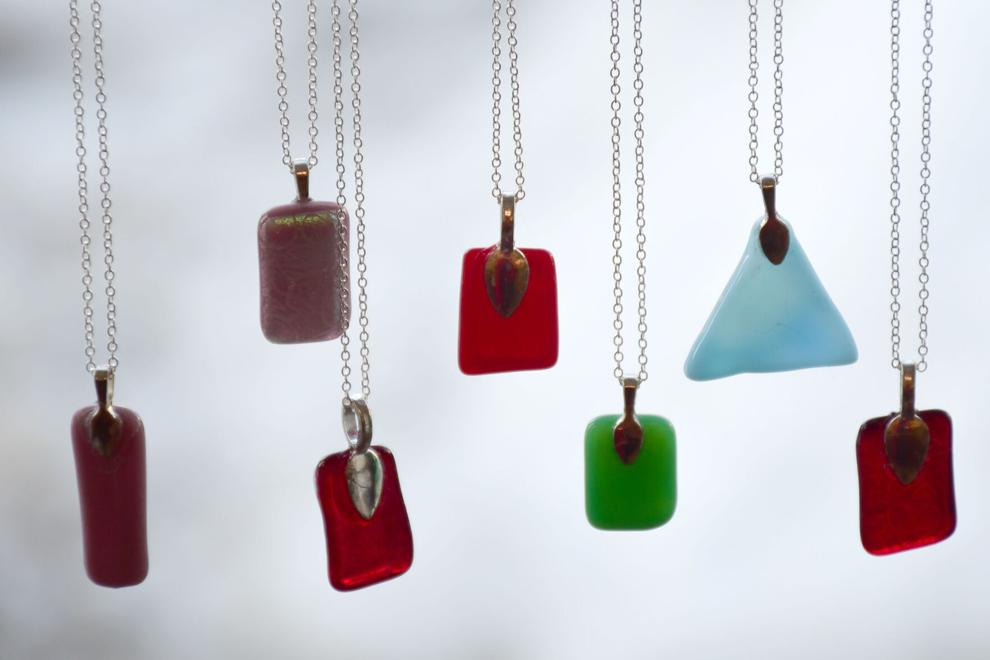 She sees the studio serving as a new local art space; a creative outlet for people looking for one nearby.
Some students were surprised to learn that artists don't "smudge" glass, Mendel said. The process involves cutting pieces of glass of different colors and welding them into a pattern.
A beginner course package includes four weekly group meetings, each lasting three hours, for a total of 12 hours. Participants in these classes—the flat rate is $100 and includes supplies—usually create two pieces that they can take home. They usually start with a small project, like a tulip, before moving on to creating a larger sign.
For people who only want to try it once, there are one-time lessons that last around two hours and range in price from $15 to $30. Recent offerings have included flower and clover mosaics and dragonfly suncatchers. Upcoming classes and registration links are available at mendelstainedglass.com/events.
"It's been a lot of fun, and with the pandemic, people are just happy to have a place to go and something to do and something fun," Mendel said. "And you can be creative, there are people around, and it kind of creates its own energy."
Mendel herself learned stained glass techniques in classes like the ones she teaches now, though she attributes her love for stained glass to her time in church as a child.
"I used to go to church with my best friend and her parents," Mendel said. "We were going there on the weekends, and I was like, 'Ugh, I'm still here.' And then I realized, 'Oh my God, I love the way the light shines through the panel.'
In her late twenties, she began taking stained glass classes in Bennington, Vermont, then took classes in Williamsburg and Northampton. Stained glass also led her to other glass-related interests, such as glass painting, glass fusing, glassblowing and beadwork, Mendel said. She now takes her Mount Greylock students on field trips to explore some of these art forms.
"I was just lucky because I learned to love the medium, and I had the opportunity, in different ways, to share that with people," Mendel said.
Last year she bought the building on the corner of East Hoosac Street for the studio, she said, because she saw an opportunity to "sort of clean up the corner and do something that I 'like to do".
Since opening, Mendel said she's been grateful for the support she's received. About 20 people attended a recent groundbreaking ceremony, hosted by the Adams Board of Selectmen on Feb. 14, officially welcoming the new business to the city.
"Before, you always had to travel to do anything, and even now trying to find something to do that's art-related is really hard here," Mendel said. "It's something to do in town. I was overwhelmed with the response.
More information: 413-841-3329, mendelstainedglass.com.
Report for America staff member Danny Jin is the reporter for The Eagle's Statehouse. He can be reached at [email protected], @djinreports on Twitter and 413-496-6221.